When I go home to Chicago every year for Christmas, my family always requests that I make a big pot of chili to have in the fridge for people to heat up during the week for lunch. I had always made it with beef until I moved to Dillon last year.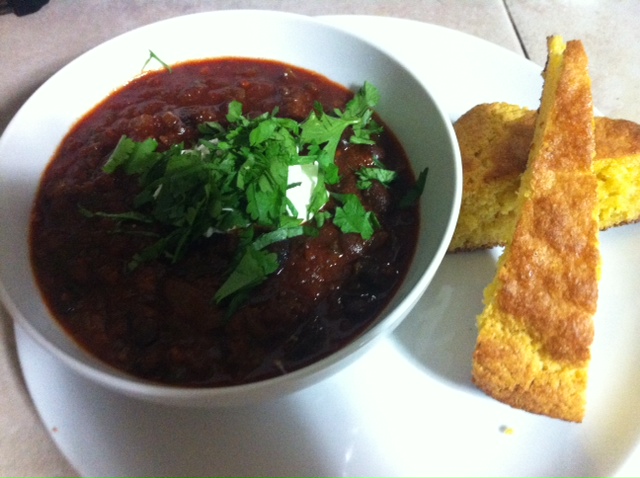 Here in Montana it is the heart of hunting season. The weather is crisp and cool and people are loading up their freezers with delicious heart healthy venison that is great in all sorts of recipes. Of course the more tender cuts are great grilled up as steaks or simply pan-fried as medallions in some brown butter with fresh herbs, but as with every animal there is always quite a bit of meat that ends up being ground.
I have made this chili several times now utilizing the venison that I received from folks here in Dillon and it is unbelievable. This is a true chili - no powders or mixes here. The toasting, soaking, and pureeing of the dried chiles really makes all the difference in the world. Of course, if you don't have access to venison you can certainly make the beef version. Thick slices of cornbread for dipping are the essential side dish for this meal.
Makes about 8 servings
Total time: 3 hours Active Time: 30 minutes
Ingredients
3 dried ancho chiles, split open with stem and seeds removed
3 dried guajillo chiles, split open with stem and seeds removed
4 strips of bacon, diced
1 # ground venison
1 large onion, diced
1 Anaheim or poblano pepper, diced
1 jalapeño pepper, seeded and diced
5 cloves garlic, minced
1 ½ tsp. ground cumin
1 tsp. ground coriander
1 teaspoon paprika
1 28 oz. can crushed tomatoes
1 cup water
Kosher Salt
1 15 oz. can pinto beans, rinsed and drained
4 Tbs chopped cilantro plus more for garnish
Shredded cheddar cheese, lime wedges, and sour cream for garnish, if desired
Method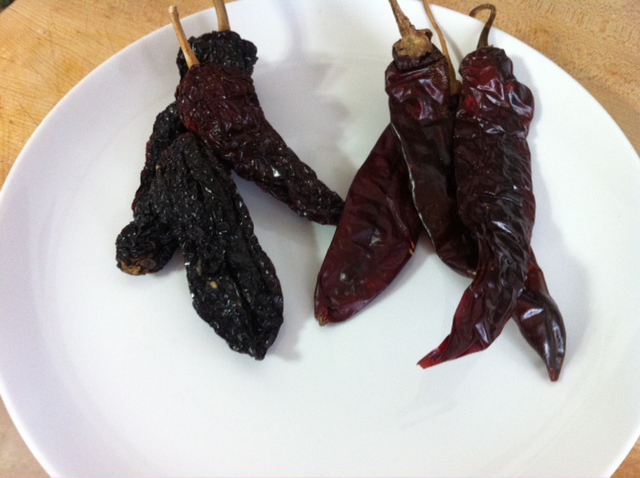 In skillet set over medium heat, dry toast the chiles on both sides until softened slightly and fragrant. Place in a small bowl or Pyrex measuring cup and cover with hot water. Let them soak for 20 minutes until soft while you chop the vegetables.


Once chiles are soft, puree with an immersion blender, food processor, or traditional blender until smooth, adding a small amount of the soaking liquid to form a smooth puree.
In large heavy bottom pot or Dutch oven, cook bacon until crisp over medium heat. Remove from pot and reserve. Cook the venison in the bacon fat until well browned. Remove from pot and reserve with the bacon.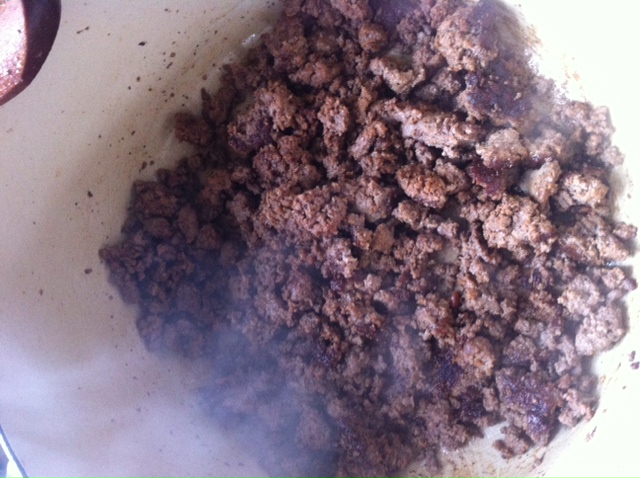 Add the onion, garlic, Anaheim pepper, and jalapeño to the pot and sweat over medium heat for 7-10 minutes, scraping up all of the lovely meat bits from the bottom of the pan. A touch of additional oil might need to be added.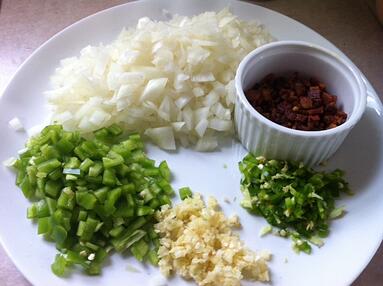 Add dry spices to the vegetable mixture and cook for one minute. Add the pureed dried chiles, tomatoes and their juice, the venison and bacon, the water, and season with kosher salt. Cook for 1 ½ hours over low heat, stirring occasionally (I put my Dutch oven in a 325 degree oven for very even cooking)
Add beans and 4 Tbs cilantro and continue cooking for another 30 minutes
Taste for seasoning and adjust as necessary with additional salt. Serve in bowls topped with cheese, sour cream, cilantro and lime along with cornbread from your local Great Harvest bakery.