How can we improve the health of a nation?

That is the main focus and goal of the annual Food and Nutrition Conference & Expo I recently attended.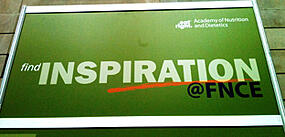 Every year the Academy of Nutrition and Dietetics (AND), which is the largest organization of food and nutrition professionals, hosts the Food & Nutrition Conference & Expo in the spirit of learning and continual growth of the skills of dietitians, food and nutrition scientists and researchers, and others in the field. At the conference they are able to discuss trends, reveal new research, evaluate new policies, as well as educate on current health and nutrition issues and how dietitians can work to improve the health of the nation.
Goal: improve Americans' health. As registered dietitian and Academy President Ethan A. Bergman put it in a prepared press release, "The Academy's annual conference provides an invaluable opportunity to gather registered dietitians together with other food and nutrition professionals for four days of learning and networking, all with the goal of improving the health and lifestyles of Americans… The Academy's annual conference provides the opportunity for the experts in virtually all aspects of food and nutrition to come together and seek solutions." (1)
Valuable sessions. The conference hosts a wide array of educational sessions (over 130!) to choose from and attend during the four day conference. Needless to say it was difficult to pick and choose which sessions to go to. I was able to attend sessions regarding Ancient Grains, Celiac Disease, Diabetes Self-Management and Mindful Eating, Nutrition and Exercise, Heart Health, Food Allergies and Intolerances, Demographic Changes in Our Culture and its Effect on Health and Wellness, Food Additives, and Healthy Aging among other sessions.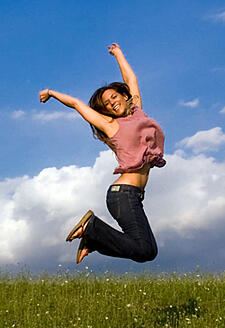 Mindful eating is key. The Diabetes Self-Management session hosted by Megrette Fletcher, MEd, RD, CDE and Michelle May MD was one of my favorites. We talked about how we are all born with an innate mindful eating cycle in which we listen to our bodies guidance on why, when, what, how, and how much we eat. In the mindful eating cycle one eats because they need fuel and eat when they are physically hungry. They eat whatever they choose, eat with the intention to feed hunger, quit eating when satisfied, and finally they invest the energy they ingested into daily activities. The need for fuel, or the driver of the entire eating cycle, regulates itself like a thermostat based on how much energy was consumed and burned off previously so the body will maintain a healthy body weight.
Emotional triggers replace natural hunger cues. It's no secret that these days most Americans, I'm talking about two thirds of the country, have disrupted their natural ability to regulate a healthy body weight and their eating cycles have spun way out of control. Americans become stressed, bored, fearful, fatigued, and guilty and so on as a result of work, lifestyles, relationships etcetera. The session explained that these emotional cues are now often times the trigger for why Americans eat as opposed for the inherent need for fuel and it is these cues that determine when to eat. Hunger is not the reason for eating so the 'what' and the 'how' to eat becomes whatever provides quick satisfaction and can be eaten mindlessly, quickly, and maybe even secretively.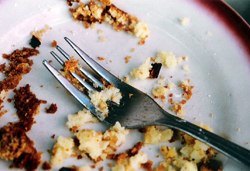 The 'how much' of eating is no longer determined by a feeling of satisfaction as satisfaction from hunger it is not possible when there was no hunger to begin with. So what tells us to stop these days? When the package is empty, the food is gone, or when we start to feel sick. As a result, a surplus of calories is consumed and although some can be expended the excess is turned into fat and weight gain results…which causes emotional triggers and the cycle repeats itself.
Restrictive diets aren't long term solutions. We are all attracted to quick fixes in life, and weight loss is no different. We might turn to a restrictive rule based eating plan, instead of focusing on regaining mindful eating practices and listening to the body. These plans don't teach you how to eat intuitively and are difficult to maintain long term because we as humans have cravings or sometimes like to eat for enjoyment. Overindulging can lead to weight gain. Restrictive eating denies actual hunger cues and ultimately leads to the overeating cycle and weight re-gain.
Instead of being on one extreme or the other, we must change the way we think about food. We must eat for hunger and stop when that hunger is satisfied.
A place for indulging. We should try to eat a well rounded diet but also should recognize that all foods can fit into our diets. If you love cookies, there is no need to cut those out of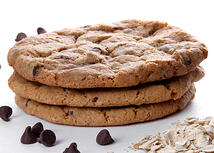 your diet entirely. You just have to change the way you think about them. Instead of thinking "I can't have cookies" think "I can have cookies, I just need to evaluate how much I eat" then you can feel good about instead of guilt over eating them. This will give you control and lead you to counting calories, carbohydrates, and or fats in the cookie to see how it can fit in your diet. This consistent behavior will result in weight maintenance, controlled blood sugars, and or cholesterol and develop the confidence and idea that all foods work if your diet is balanced.
The bottom line. Recognize when you are eating for hunger and when you are eating for pleasure and change the way you think about eating.
So how can I help improve the health of people across the country? I am excited to combine and share what I know with what I have learned from the conference in upcoming blogs. Keep reading and continue learning!
Let me know by leaving a comment below if this information is helpful to you. What nutrition topics do you enjoy most?
Girl Jumping Photo credit:thephotographymuse via photopin cc
Works Cited:
O'Malley, Ryan and MacMunn, Allison. Press Release: Academy of Nutrition and Dietetics Brings the World of Food and Nutrition and Philadelphia. Academy of Nutrition and Dietetics. 31 July 2012. http://www.eatright.org/Media/content.aspx?id=6442471271#.UH7SFmcvuSp
Fletcher Megrette and May Michelle. Eat What You Love with Diabetes: How to Use the Mindful Eating Cycle for Self Management. Academy of Nutrition and Dietetics Food and Nutrition Conference and Expo. Pennsylvania Convention Center, Philadelphia, PA. 7 Oct 2012. Conference Presentation.