One of the more interesting comments I have ever heard about career focus came from a musician: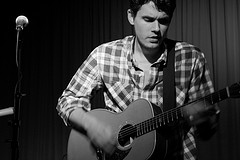 "What do I want to do with my career? Chase it. When I catch it, throw it back. It is only fun when you are trying to get it in your grasp. Once you do, throw it back and do it better."
I love that mind set. Never be satisfied. Always understand everything can be better. When you get good, start over and strive for great. That describes how I think a business should be run as well as any business writing I have ever read.
In Great Harvest, we are constantly changing and trying to get better. It is the nature of our learning community. We always look at what we did and say what can we do better.
You saw a lot of that ten years ago as we embraced more day parts to meet increasingly different customer wants by adding sandwiches and coffee. And, you are seeing it again as we spend more time on our whole grain roots. We have blogged about how this might be a golden age for bread, and we think it is. It also allows us to emphasize what we do best. That is unique, specialty whole grain breads that just aren't available anywhere else.
But the real impact of this attitude is what makes us such a unique business opportunity. In order to optimize learning across the organization, each local bakery needs a lot of freedom to try new things. Each and every local Great Harvest bakery owner has a chance to catch something, throw it back and do it all over and but better. Over and over and over again. When we all share our success and failures along the way, we all get smarter and better.
That is how we stay fresh, keep up with what our customers want and have fun along the way…
Thanks for reading.
photo credit:
Citoyen du Monde Inc
via
photo pin
cc