As this gets published I am sitting on a plane headed for what, in all likelihood, is the next to last marathon of my life. I have run 26.2 miles 5 times but only once in an official marathon. After this weekend, I think the only other marathon I would do is New York, because, well, it is New York. I am in the last class of people guaranteed entry under the three strikes and you are in policy, so I am guaranteed entry in either, 2012, 2013 or 2014. After that, I am done. Running is not like swimming or cycling. It really takes work so I will cut back to 13 miles and less. But, in no way does that mean I quit exercising. That is a life long pursuit for me.
We have all heard how a regular exercise routine is an important part of living a long and healthy life. I think most people have heard about the mental benefits of a regular exercise regime. But, there is a very under appreciated aspect of regular exercise. It is a great management tool. Many of my best ideas have come to me while I was on a bike…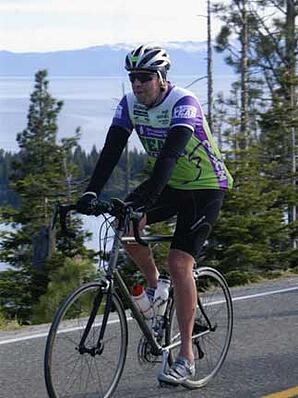 The three sports I do regularly are swimming, cycling and running. I am a challenged, if improving, swimmer. Just doing it semi well takes a lot of mental effort for me. There are just so many moving parts that I need to really concentrate. Nothing else creeps into my mind. I guess in that sense, it is great mentally because of the fact that it is a total escape for me. Running is also not something that gives me a lot of thought time. I run in mostly urban areas so I have to concentrate on my surroundings to not get run over. I do listen to music but my mind isn't totally free. Cycling is just the opposite. Yes, there are lots of moving parts there, too, but I am experienced enough in that sport to where I don't really think much about what I am doing. Also, for a really good cycle workout, I do long distances. By definition if I am going 60 or more miles I am in the countryside. The mental relaxation at mile 55 going up and down the Blue Ridge Parkway is just like nothing else in the world. At that point, I can think and think and think. Literally, most of my best ideas have come between Marion, NC and Mt Mitchell on the Blue Ridge Parkway. For a lot of reasons, I haven't been able to do much of that the last three years and I think my creativity has suffered. No longer. 2012 is the year I get back to long distance cycling and exploring my mind. I have missed that and am really anxious to get there again.
No matter what the sport, I think all good managers need some avenue to work their body to the point that they release their mind to where it can spin freely and spit out deep thoughts.
And for the record, if I ever get serious about an Ironman, that will get me back into the marathon game…
What do you do to relax and find your creative side?