I am honored to present a guest post by Sara Goodwin Brown, Great Harvest Burlington, VT owner and guest blogger
In the bakery year, Easter is one of the Big Three. Up there with Thanksgiving and Christmas, Easter is one of the Holidays that we gather with family and friends to feast on traditional foods, and for the next few days, the bakery will be operating at full tilt.
This is our ninth Easter in the bakery and as we plunge in, I remember the Easter's that have come before.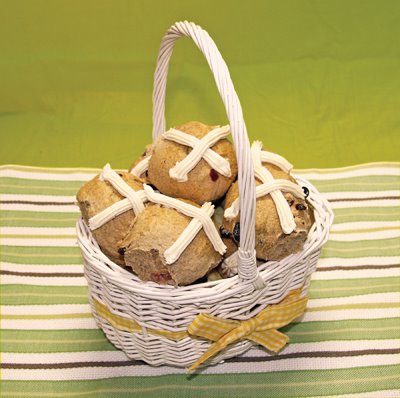 There was the year that I was reduced to tears of frustration as I iced hundreds of Hot Cross Buns. The lemons which we had pureed for the icing were not pureed enough, and the lemon lumps kept clogging the nozzle of the squeeze bottle. I would squeeze harder and the clog would clear in a burst. Thank you to all of you who bought our Hot Blob Buns that year and did not complain.
During the middle of the Saturday craziness the year that our eldest son was 20-months-old he disappeared into the office. When Ethan went to check on him, he found Olin sitting in a puddle of pills from the Costco-sized bottle of ibuprofen that someone had left on a desk within arm's reach. We spent the next few hours in the emergency room. ( He was fine.)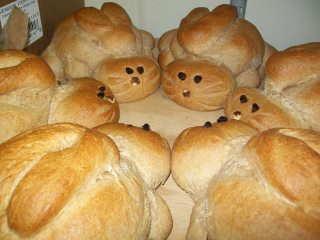 The year that I was nine months pregnant with our second, I was terrified that I would go into labor in the midst of the Holiday push. As I walked into the bakery in the pre-dawn dark, I remember shielding my face from the light of the full moon, fearing that its tidal pull would start my labor. We made it through, and Eamon was born two days later.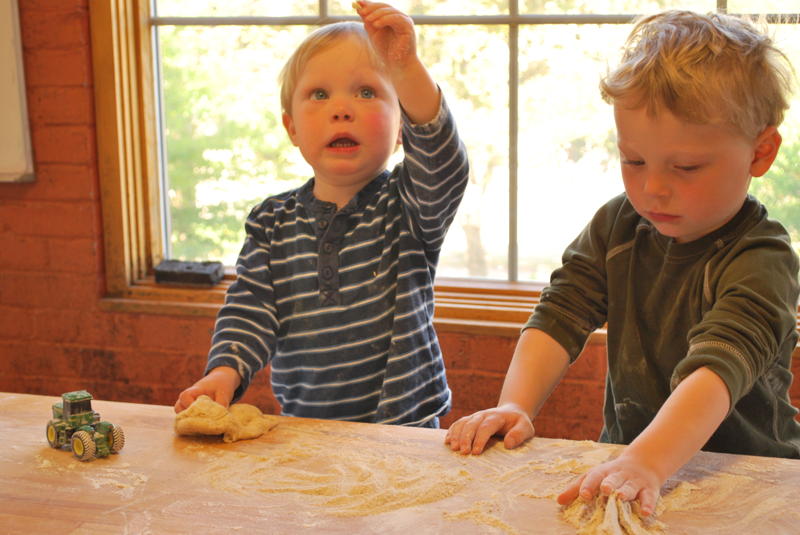 Who knows what stories will come from this year, but we do know to expect hours and hours of bunny making and moments of exhaustion inspired silliness.