It's finally spring in southwestern Montana and we recently received a foot of white, smushy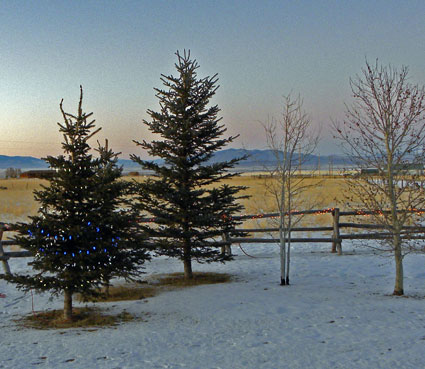 snow. It's very pretty, slippery and crunchy. I learned the hard way this stuff is nearly impossible to ski on without a twisted knee. My mom called me Calamity Jane for a reason…
It has been a dry winter and this latest blanket of snow will help water the tumbleweeds and sage and make it easier for the prairie dogs to expand their maze of tunnels under my yard. These conditions also nurture a wonderful wheat crop.
Spring is a truly my favorite time of year in the Rocky Mountain West. I filled up the bird feeder this week and watched a colorful array of birds hop from branch to branch in our small cluster of Aspen trees. So far I've seen Red-Winged and Yellow-Headed Blackbirds, Mountain Bluebirds, King Birds, Wrens and Tanagers bellying up to the feeder.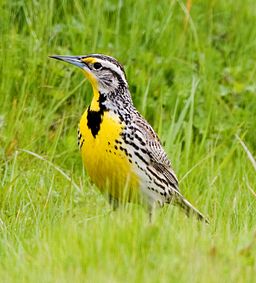 But the real showstopper this morning was when I saw my very first Western Meadowlark on a sun-bleached fencepost. It was as big as a classic Great Harvest cinnamon roll, had daffodil-yellow feathers and lived up to its reputation of being a world-class warbler.
Sometimes it takes a Meadowlark to remind me how blessed I am to live and work in this small southwestern Montana town of Dillon.
What does this have to do with fresh-baked bread, you ask? Everything. Dillon, Montana is where it all started for this bread franchise system more than 30 years ago. And we strive to remain true to our heritage of simplicity, small town generosity and Montana wheat.
I'm proud of that, especially because the Dillon staff and the local Great Harvest bakery owners across the country get to share a slice of the good life with you.
What are the best signs of spring where you live?
Meadowlark photo: By Kevin Cole from Pacific Coast, USA [CC-BY-2.0 (www.creativecommons.org/licenses/by/2.0)], via Wikimedia Commons