The thermometer on the car was holding at a steady sixteen degrees as I looked out the right window and saw nothing but pale golden stubble covered in a thick fluffy frost as far as the horizon. I looked out the left window and it was a similar sight, except for a slight rolling to the landscape and a far-off brown barn. It was quite beautiful in a starkly shocking way. If ever one was to feel that America is getting crowded, head to wheat country in Northern Montana.
The Golden Triangle has some of the best wheat growing conditions in the world and is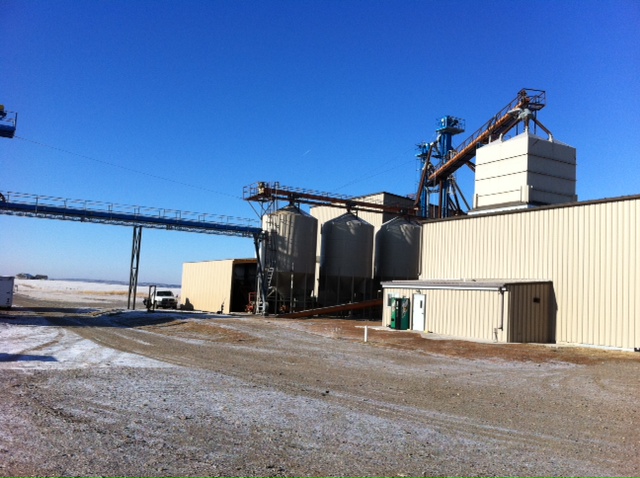 centered around Great Falls, Fort Benton, and Conrad. Each year, we seek out the very best whole wheat berries to distribute to our bakery owners around the country. Each local bakery owner then mills these wheat berries into fresh flour every day. As a new member of the team that works tirelessly to bring Great Harvest's customers the very best in whole wheat, it seemed fitting that I go straight to the source and see what a couple of days in the life of wheat country was really like.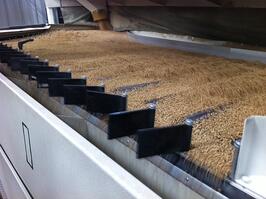 Great Harvest sources its wheat from a variety of family farms in north-central Montana and uses two small cleaning, blending, and packaging facilities to process the berries once they are harvested. After the wheat berries are brought from the farms, there is still quite a bit of material that needs to be removed before it gets bagged and sent out to our stores. This can include the chaff, small rocks from the field, and other materials that are separated from the wheat by many layers of cleaning equipment. At Montana Flour and Grains the wheat journeys through tubes to screens and shakers that separate and sort the material so we end up with the cleanest purest wheat berry possible before it hits our mills.
It was truly amazing to watch the process as a batch of our Great Harvest wheat was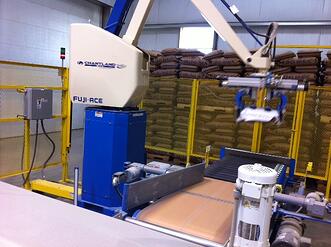 being zipped around the building. The wheat that Andre and his team were cleaning, sorting, and bagging in bushels would be headed out to Great Harvest bakeries and our test kitchen in Dillon within a matter of weeks. They even have a robotic arm that picks up the filled bags and stacks them on the pallets for shipping. That is a back-saver!
I wish we had one of those to lift the bags into the mill at our test bakery. We mill the flour and test bake every qualified lot that farmers submit from their wheat harvest. It goes through a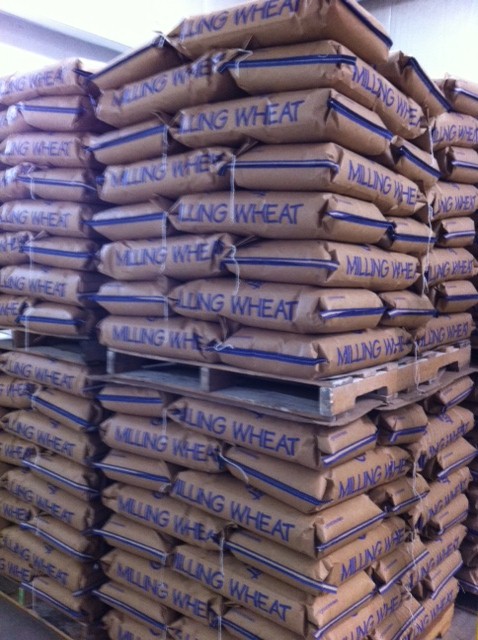 rigorous test bake and is scored on a variety of factors before a purchase decision is made.
It was great to be able to see the wheat cleaning process from the beginning and meet our suppliers in person. I look forward to many more trips to the Golden Triangle, though I won't mind going in the summer next time!