On Tuesday I posted some suggestions for making healthy choices this Thanksgiving and I'd like to continue the subject today. Here are more tips to help you control your calorie load this Thanksgiving while still enjoying all of the things you love.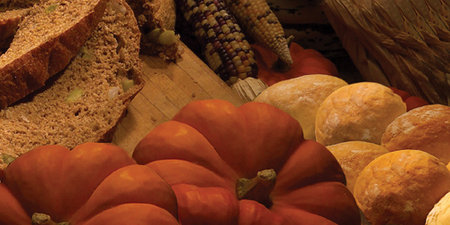 Try something new this year by swapping out old family recipes or ingredients for healthier lower calorie and lower fat options.
Give this delicious Sweet Potato Casserole a try to add some vitamin A and C and most importantly flavor to your Thanksgiving menu without all of the fat.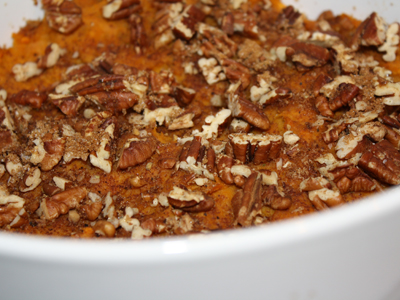 Cut back on the butter in your stuffing this year by increasing the broth used, minimize the meat, increase the veggies, and try some whole grain bread such as Great Harvest's Stuffing Bread to give your classic recipe a healthy twist.
Include a salad as a side this year and use a low fat dressing or lemon juice to flavor it.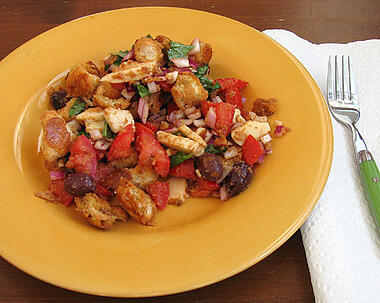 Bake your turkey and don't eat the skin! The turkey meat itself is a great source of lean protein which can keep you full and satiated throughout the day without all the saturated fat.
Avoid the pan dripping gravy and opt for a gravy recipe without all the fat.
Kick up the nutritional value of your meal and cut calories by making faux garlic mashed potatoes by steaming then pureeing a head of cauliflower and adding a tablespoon of butter or margarine, and adding a clove of roasted minced garlic and rosemary to flavor. Find a recipe online that works for you!
Opt for a cookie, small brownie, or a sliver of pumpkin pie (thanks for the idea, Nikki!) for dessert. The pecan pie is laden with calories and fat even more so than all of the above options because it is packed with very calorie and fat dense pecans in addition to that rich pie crust.
Lastly, end the day with a nice walk with your family. It'll help you to digest the food and burn those calories.
What are your healthy Thanksgiving traditions?