I was coming out of the local Safeway last weekend and received a big bear hug from a friend who loved the fresh, warm Cinnamon Chip bread I dropped by her office. She has an ailing mom and made cinnamon toast breakfast -- and her mom loved it. We talked enthusiastically about food and family for a few moments, and then I walked away feeling really fortunate to work for a company that makes people happy.
I don't think many would argue that eating great food is one of life's great joys, and sharing great food is the ultimate joy…and how most every purchase we make says something about our values.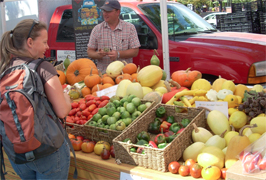 That brings me to National Food Day on October 24th. It's a day dedicated to real food (great food that's minimally processed, full of natural nutrients and close to nature). Food Day also promotes the importance of sustainable, humane food production, and how to make wholesome food more readily available, especially to children.
In a pre-social media world, it was hard to challenge – or hav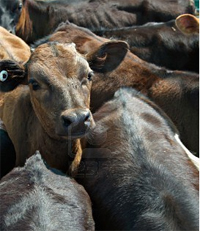 e access to credible information about – the big food conglomerates. Today, we have more of a voice and choice when it comes to responsible, life-enhancing food practices. We vote with our pocket books and big food companies take notice.
Food Day advocates, supports and brings meaning to the current movement to:
• purchase fresh, healthy, natural foods that reduce diet-induced diseases
• support sustainable, environmentally-sound and cruelty-free farms
• speak out against junk food marketing
• champion fair pay and safe working conditions for farm workers
• support efforts to help end hunger in our neighborhoods, nation and world
The organizers of Food Day are using social media brilliantly to connect Americans to their congressional leaders to advocate for better food practices. It takes a village, right?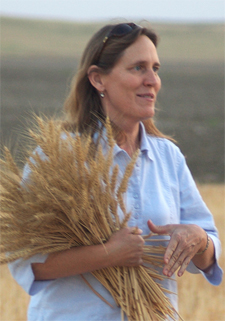 When I moved to Montana six years ago, I was pretty certain I'd have slim pickin's when it came to wholesome food. There still is no sushi bar in Dillon, Montana, but I do have access to grass-fed beef raised humanely and naturally. There is also a Hutterite Colony near town that sells loc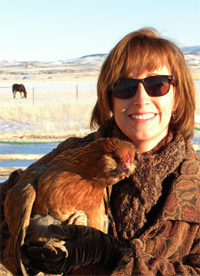 al free-range poultry, and crisp vegetables. This time of year there is also an abundance of farm-fresh fruits and vegetables available curbside from Idaho, Utah and Washington farmers. To top it off, we began raising hens (Betty, Thelma and Louise) who generously provide my family with nutritious eggs. And, of course, I also have access to amazing, made-from-scratch whole grain bread. Life is good.
My relationship to food and my "food politics" have changed a lot by moving to a small southwestern Montana town where dinner parties, potlucks and community barbeques replace sushi bars and gourmet pizza joints (don't get me wrong…I still miss sushi and hand-thrown, stone-fired pizza). I just have a greater appreciation for the joys of slow foods and real foods shared with friends, family and those who might not otherwise have access to amazing food.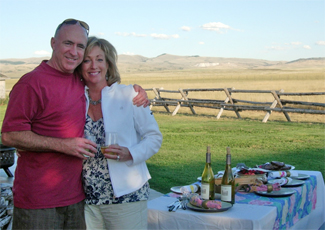 I want to personally thank the organizers of Food Day for creating a national observance for real, sustainable and fair food practices, and especially for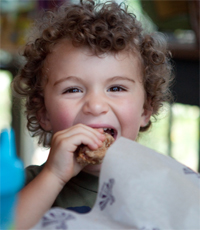 efforts to bring wholesome food to young children through schools, shelters, churches and other community gathering places.
Has your relationship to food changed for the better because of the "real food" movement? Are you a member of a slow food chapter or are you simply more willing to seek out better quality foods, even if it means a drive out to a farm?