I've been doing some hiring this year, which leads to lots of time spent training new employees and co-workers. One of the people I had the privilege of hiring was my replacement for my old role here so I can spend more time on this blog and Great Harvest's other on-line communication efforts. Training Heidi (and moving offices) has forced me to look at a lot of what I do with fresh eyes. I keep pondering, "when are the lessons I've learned in the past helpful and when are they just excess baggage?"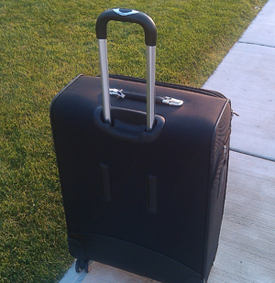 We are a franchise company, so it's in our nature to learn from mistakes, create systems to avoid them and pass that knowledge along to the next franchisee. It's what we do. I've worked at Great Harvest for over 20 years and it's still my first job out of college – so this "clock building" as opposed to "time telling" approach (for you Jim Collins fans) is part of my nature too. And over the course of 20 years, I've made LOTS of mistakes that I'd love to help Heidi avoid. But to avoid them all, would require a thick manual and would probably stifle all the creativity she brings to the position.
I recently listened to a couple podcasts with Derek Sivers promoting his new book, Anything You Want. He is the founder of a small business that grew large, CD Baby, but also known for his TED Talks and minimalist approach to life and business. He cautions against the standard business practice of protecting the business from all the one in a million "bad things" that could happen, because it's going to negatively impact the culture and slow everything down.
So on one hand, I want Heidi to feel light and nimble, not at all bogged down. On the other, I don't want her to have to reinvent the wheel. I'm trying to strike my own balance between the two extremes.
How about you? Have you struggled with this at work or in your own business?