The NBA as a Management Example
The only sport that I absolutely have loved my entire life is basketball. More specifically, the NBA. I have had spent more than my fair share of time with cycling and triathlons and will be happy to cheer the Steelers to their sixth Super Bowl title this weekend, but the NBA has always been it for me.

I live within walking distance of the Bobcat's home arena and follow them pretty closely. I wasn't a big fan of the previous coaching staff and was thrilled with the change when Paul Silas was named head coach. I have been a fan since his playing days in Seattle and loved him as the Hornets coach before they moved. But, little did I suspect that he would give me a lesson in management within the first month.
It should come as no surprise that professional athletes are no different than the rest of us. We all respond better when empowered to make our own decisions. The Bobcat's forgotten players have absolutely come back into their own under the new coaching staff. And it all started right here….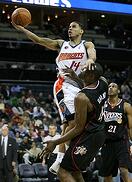 and, here.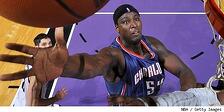 Both players were "told" they couldn't do what they did best and they eventually believed it. Both have now been told you can do more so do what you think you do best and they are thriving. Not surprisingly, the Bobcats are 3-2 on their hardest road trip of the year and are back in the playoff picture since the coaching staff turned the team loose.
What can you do to empower the people around you for better results?