Are you entertaining for New Year's Eve? Keep it simple and let your local Great Harvest Bread Co. prepare some delicious appetizers and treats for your guests. New Year's is meant to be a time of celebration with family and friends. Don't stress yourself out unnecessarily with meal planning but allow yourself the time to relax and enjoy your company. Many Great Harvest bakeries make amazing sandwiches which could easily be quartered and presented on a beautiful platter. Finger foods are not only easy, but they also allow your guests the ability to nibble goodies while playing games.
finger foods are perfect for entertaining
If you enjoy playing games and ramping up the evening with lots of laughter be sure to have some fun entertainment ideas on hand.
If you'd rather spend a quiet evening lounging and visiting with your guests, don't forget the music which always helps to create an inviting and warm atmosphere.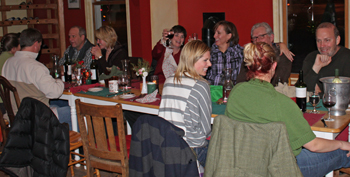 For sweet treats, many bakeries make Ginger Bop cookies, Snickerdoodles, Mud Bars, Savannah Bars, Brownies, Blondies, shortbread, etc. that could easily be cut into small dessert bites.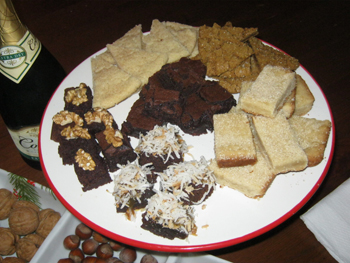 And last but not least, remember to chill the champagne or sparkling cider.
What are your favorite New Years Eve entertaining tips?