Is it just me or does it seem like we are hopping from one month to the next rather quickly? Before we know it, the year 2010 will be coming to a close! Speaking of fast like a bunny, if you've never feasted your eyes on a Honey Bunny from Great Harvest then we've got a treat for you! The Great Harvest Honey Bunny found its claim to fame around 1994. Bakery owners, Dan and Janene Centurione in Ann Arbor, Michigan along with their crew, were the innovators of these adorable bread bunnies. Ever since then, these bunnies have been "reproducing" in Great Harvest bakeries all over the country .
Honey Bunnies make great centerpieces for your Easter dinner. If you'd like to do more than just adorn your table, hollow out the back of the bunny and fill with your favorite vegetable dip. Place the bunny on a large platter and surround it with carrots of course!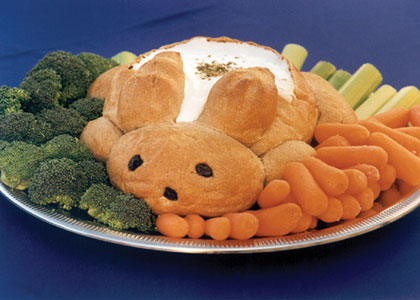 Have you ever seen a cuter loaf of bread, really?