That's a question many Great Harvest Bread Company owners ask themselves. "Give Generously to Others" is not just part of the mission statement, it something lived every day in bakeries all across the country, from the free hot slices given at the breadboard to the weekly loaves donated to local food banks. But it doesn't stop there.
Take Greg and Jill Baughn, owners of GH in Murfreesboro, Tennessee. They saw a need in their community and went to work.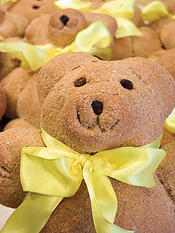 "Special Kids" is an organization that supports families of children with special needs. So many of these families have a very limited number of places to turn for help and the financial need is great. Joined by volunteers from "Special Kids" the bakery crew made and sold "Bready Bears" raising over $3000 to help "Special Kids" provide therapeutic rehabilitation and skilled nursing care.
Greg said "Having two healthy kids is something that you take for granted. I can not even imagine what these families go through every day and I so admire the courage of these kids. I got to join them in celebrating the birthday of a child that wasn't supposed to have lived to age one. How wonderful is that?"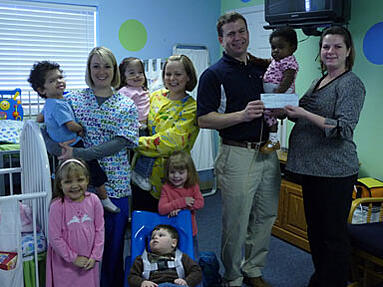 If you want to help "Special Kids" or read about their service, go to www.specialkidstn.com
Has your local Great Harvest helped a charitable organization in your community?