The biggest perceived challenge for small business owners during a down economy is having enough funds for marketing.
Personally, I don't think money should be the main issue. There are lots of inexpensive ways to fine tune your business during slow times.
Let's start with the most important marketing fundamental - do you truly understand your target market so you can seek out more like-minded customers? If you don't have a handle on this, your marketing efforts are likely scattershot and therefore not as effective as they could be.
During a down economy, analyze who primarily shops at your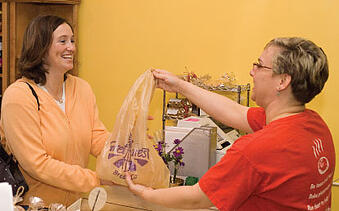 specialty retail business (i.e., young moms, empty nesters, physically active adults, long-haul truck drivers, mimes or gnomes) Maybe it's a mix of some of these. However, your revenue is more dependent on one group of customers than others. The absolute wrong way to market is to be all things to all people. So be sure to prioritize your marketing efforts based on the type of person most likely to love your products.
Find out what's important to the people in your target market: Where do they shop for clothes and groceries? Where do they dine on special occasions? Which causes are important to them? What books, blogs or magazines are popular in their circle? Which fitness activities do they participate in (i.e., biking, jogging, aerobics, yoga, curling, or bob sledding)? Yes, you must get inside the minds of your customers to make sure your marketing activities are hitting the mark. If you can't answer these questions, create a fun, simple survey with an inexpensive, yet sweet incentive. Blueberry Coffee Cake, anyone?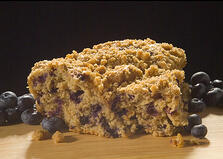 If the majority of your customers are empty nesters who shop at Whole Foods that tells you they value quality over cost and are not particularly price-sensitive. They are likely to be college educated and in an upper income bracket. If many belong to fitness centers or yoga studios that tells you health and fitness is important to them. If the last book they read was by Michael Pollan (author of Botany's Desire, or the Omnivores Dilemma) that tells you they care about the integrity of their food.
Now you can make informed decisions about inexpensive grassroots marketing outreach. Use the data to decide between the tractor pull or the local 5k road race. Design your lobby around a clear, orchestrated theme that compliments local interests. And the list goes on.
The goal of your marketing messaging, your lobby, your products, your customer service, and your community involvement is to build relationships with the people who are most likely to become long term customers.
What grassroots marketing ideas appeal to you as a customer? as a business owner?